CORE is a 4 time Billboard charting active rock band based in Austin, Texas and Las Vegas, NV. Their music contains proud elements of harder active rock, modern post-grunge, and killer alt-rock with classic rock overtones from legendary influences. The 4 time charting band has released 4 singles with Los Angeles based Silverstone Records USA to date, and is fresh off of their two leg USA tour with Buckcherry. The band was formed in 2014 by guitarist Chris Iorio and Bassist Jarrett Smith, soon to be joined by drummer Brandon Lemond. The band is excited to add Mark Morales to the group as the new lead singer, ahead of a new full length album from The multi platinum Juno award winning producer Kane Churko in the works for 2023.


            Chris Iorio
 Lead Guitar, Main Back Up Vocals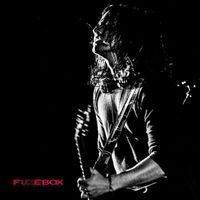 Chris Iorio began playing guitar at the age of eight. His guitar influences are Randy Rhoads, Slash, Jimmy Page, and David Gilmour to name a few. Chris started studying music theory at a young age which included studying at the Academy for the Performing Arts where he flourished in classical guitar composing. 

At 13, Chris got his first break when he was featured on National TV performing on CNN Live with Jeff Carlisi (38. Special), and also featured on NBC Nightly News. Chris was even quoted in People Magazine.
In 2005, at only 15, He was named the "Best Guitar Player" in Las Vegas when he won "Guitarmageddon" (Guitar Center's National Contest)
In 2006, he appeared on MTV's "Camp'd Out: I'm going to rock camp." 
in 2007, Chris co-founded the current lineup of rock band, Adelitas Way, with singer Rick Dejesus. He and the band signed with Virgin/Capitol Records in 2008. Chris co-wrote numerous songs on the band's debut CD "Adelitas Way" including the band's leadoff single "Invincible" which reached #4 on the Active Rock Chart. "Invincible" was used as the theme song for WWE Superstars which is now more than 150 weekly episodes strong which broadcasts internationally. It was also used by the NFL, NHL, NCAA March Madness and on numerous T.V placements (CSI:Miami, MTV's Bully Beatdown) and video games (WWE: Raw vs. Smackdown 2010, etc.). The song remains popular, as it is being used as the theme song for fox sports coverage of NCAAF, at live sporting events worldwide, and is currently receiving international airplay in several countries. (Mexico, South Africa, U.K, Romania, etc.) Around this time, Chris co-wrote the Divide the Day song, "One Night Stand" which charted in the top 30 on the Active rock charts.

During 2009, Chris and the rest of Adelitas Way extensively toured the U.S playing well over 200 shows, and shared the stage with acts such as Motley Crue, Shinedown, Disturbed, Staind, and Chris Cornell to name a few. However, in late 2009, Chris and the band went their separate ways due to internal band issues. Co-founding the band Cosmic Wolf with frontman Yayo Sanchez, Chris met drummer Chris Copeland. Later joined by bass player Jarrett Smith, the four toured the US rocking the industry. Chris co-wrote the band's first and only album, "Through Western Winds & Static Wails". Due to internal issues and musical differences, the band broke up in November, 2014. The three members of Cosmic Wolf wasted no time and got to work on the next project, CORE. 

     
          Jarrett Smith       
   Bass, Backing Vocals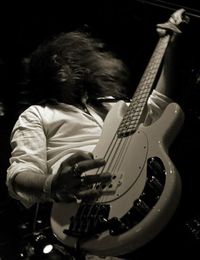 Jarrett Smith was born in Corpus Christi, TX. Growing up the son of a PRCA Cowboy and Cowgirl, the road life was built into his genes. He began an interest in music around the age of 10, and by 13 had his first guitar that he taught himself to play. After his parents retirement from professional rodeo, he moved to Mckinney, TX. He joined the honor choir in 4th grade and continued singing until sophomore year in high school. His choirs won many awards, including receiving all 1's at state UIL competition.

At the age of 17 he founded his video production agency, JSA Productions, with the release of a motion picture "Stok Stalk Stock" centering around a live concert experience. Shot by Eric Edwards (Knocked Up) and starring William Katt (The Greatest American Hero) the film would later go on to win two international Videographer Awards of excellence in two categories, movie and music. He spent the next years building his company and working with some of the top directors and producers in the industry, all while still continuing his self education in music, producing commercials for Harley Davidson and Speedo to name a few. Music video production was a huge part of his company, where he met the guys from Cosmic Wolf. He spent about two years doing production for the band working on lights and video, and working with them on the road. His interest in music continued to grow, as he taught himself how to play the drums as well. When the band needed a new bass player, they did not have to look far. Jarrett had never played bass, but with the help of lead guitarist Chris Iorio, the entire set was learned in a week for his debut show at the famous Stubb's BBQ in downtown Austin, TX. After his first show with the band, it was clear he had found his place as he continued to play with the band until their eventual break up. Touring the US with the band, the members of CORE became even closer. When Cosmic Wolf broke up in 2014, it was not even a question that the three backing members of the band would take their turn to step into the spotlight. 

    Brandon Lemond 
Drums, Backing Vocals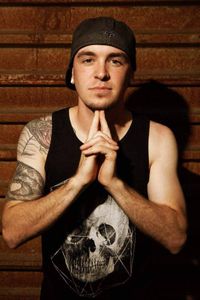 Born n' raised in the ATX, he started playing drums at the age of 5, and breaking hearts at the age of 6.He has graced the stage with several bands, including Rubber Monster, Another Addiction and most recently Black Heart Saints. His influences are, Tommy Lee, Alex Van Halen, Tommy Aldrich and of course his father, Scott Lemond. "I've been taught, that as long as you have a place to stand, you can move the world. And thats exactly what I plan on doing."